PORTFOLIO
Gloucester County Networkers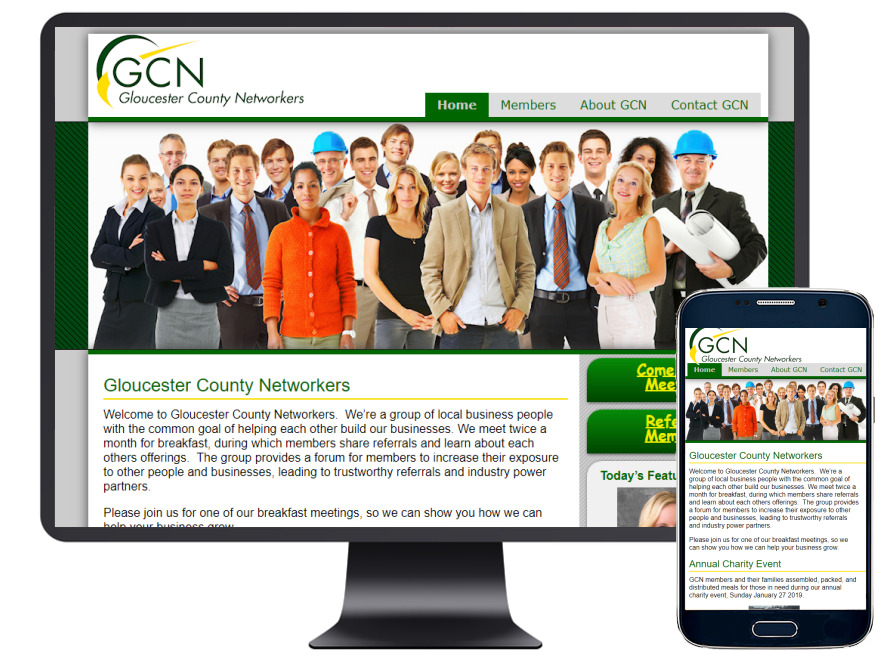 This website not only promotes itself and it's members, it sends and keeps track of referrals, and features a different member every day. Custom design and functionality, built on WordPress, and is responsive and mobile-ready.
Features Included
Custom WordPress Website
Custom Membership List with Member Portal
Referral and Contact tracking
Automatic "Featured Member" rotation
Responsive Design
Let Sewell Internet show you how to drive more business with a custom website design.