PORTFOLIO
The Pool Store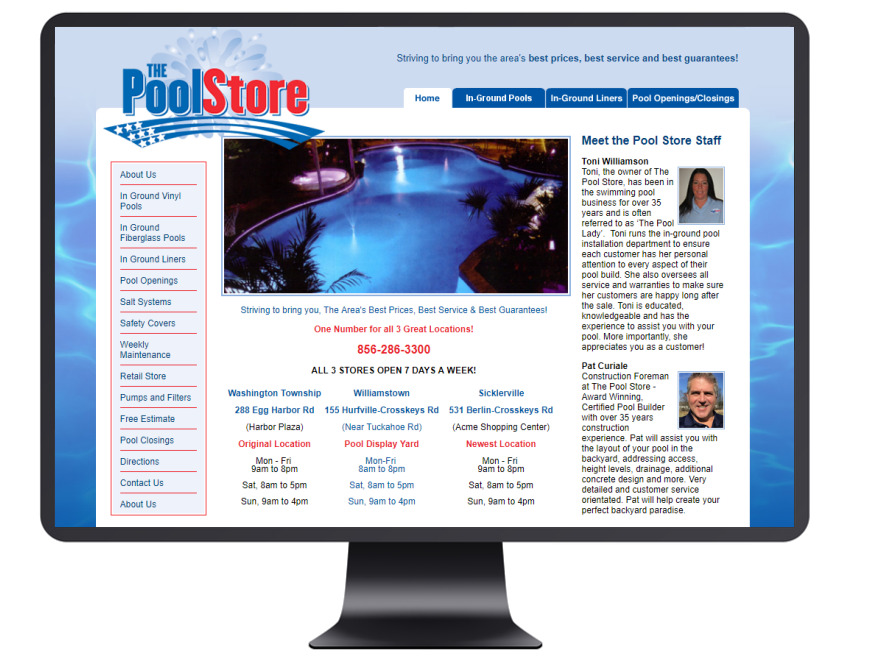 The Pool Store needed to make a SPLASH with their new business. This online store combines creative layout and easy navigation with a custom designed service scheduling feature.
"All of my competitors are jumping on the 'web site creation campaign'. The one you created for me is the best of them all!" — T.W.
Features Included
Creative Design
Custom WordPress Website
Online Store / E-Commerce
Let Sewell Internet show you how to drive more business with a custom website design.